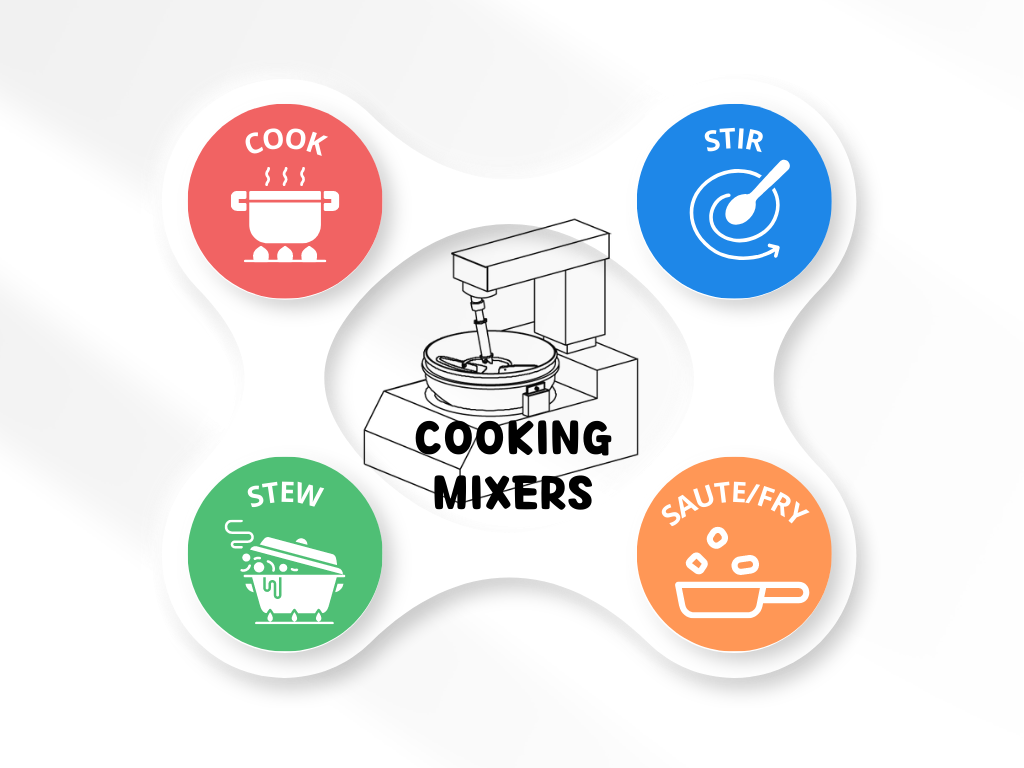 Products
Cooking Mixers - Multifunctional Assistant
---
Features
Heating and Stirring at the Same Time. Cooking mixer you're looking for allows for both heating and stirring simultaneously, offering a convenient way to prepare various dishes and food processing.
Versatility in Cooking. Cooking mixer has the ability to transform into different cooking appliances based on the ingredients you use. For example, by pouring water into the bowl, it can function as a cooker, while pouring oil can turn it into a fryer.
All-in-One Functionality. Cooking mixer serves as an all-in-one solution for various cooking needs. It can function as a kettle, wok, pan, agitator, fryer, and more, providing versatile options for different cooking methods.
Easy Operation and High Flexibility. Cooking mixer is designed for ease of use, with straightforward operation. It offers high flexibility, allowing you to switch between different cooking functions seamlessly.
Excellent Durability. Cooking mixer is built to last, ensuring its durability even with frequent and extensive use in the kitchen and in the processing factory.
Wonderful Performance. Cooking mixer delivers outstanding performance, providing consistent and satisfactory results for a wide range of cooking tasks.